---
Welcome to issue 17 of the Call to Comms!
We start this week with a big thank you to the runners of the ITW Charity Run last week, who raised funds to support TSF's work.
Also this week: this month is Mental Health Awareness Month. People in displacement are particularly vulnerable to mental health problems, as they face many stress factors and adversity. We ask ourselves how humanitarian action and technology can meet to help with the mental health of people in displacement.

💬 In this week's issue:
---
ITW Charity Run: thank you!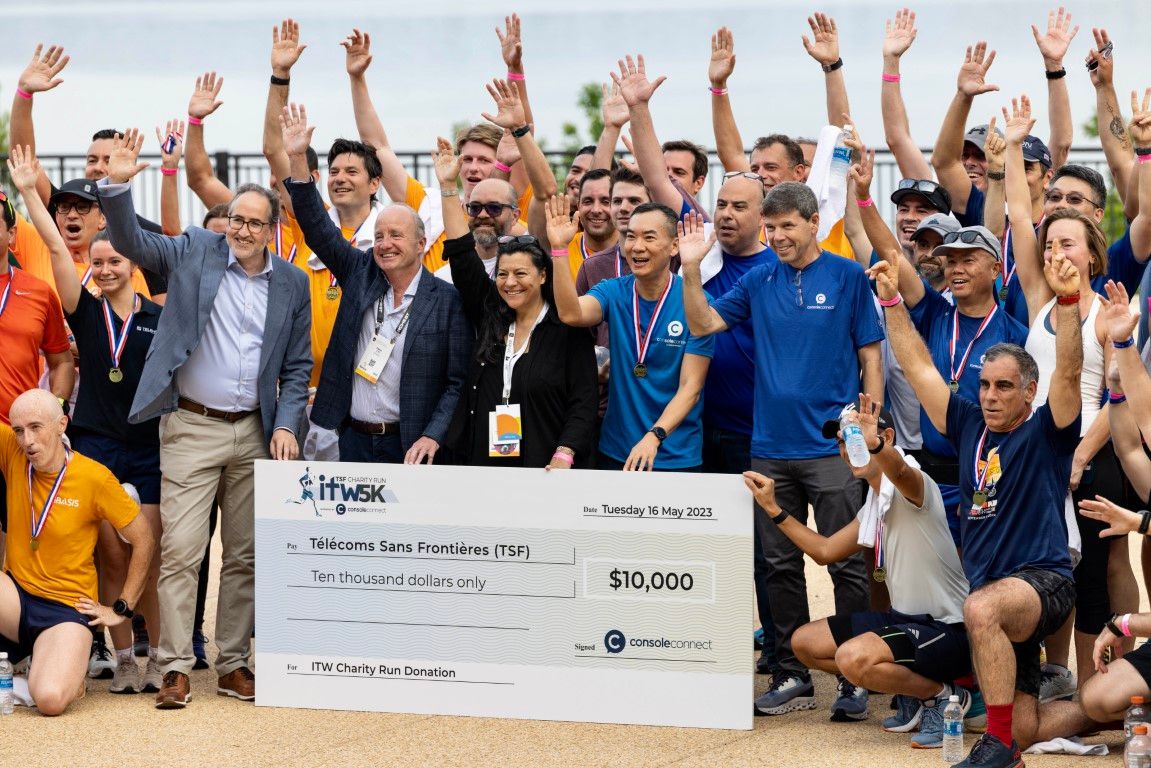 Last Tuesday, the annual ITW Charity 5k run event once again took place in Mayland on the outskirts of Washington DC. Over 130 participants of the ITW event toed the line at the National Harbor Waterfront to raise valuable funds for TSF.
The event, which was supported by Console Connect by PCCW Global, a long term partner of TSF, managed to raise a staggering $10,000. This money will help us in our missions across the three axes that TSF operates - connectivity, access to information and digital inclusion.
On behalf of everyone at TSF, we're incredibly grateful for everyone who ran at the event.
---
🗞 Latest news from TSF, our partners, and the humanitarian and technological web
Want to work with TSF? TSF is hiring a Humanitarian Project Manager, a Communications Assistant (intern) and a Ecological Transition Officer (intern). The positions are based in Pau, France. If you're interested, or know someone who could be, check the links for more details and contact us!
'To rebuild Syria, addressing the mental health crisis is vital'. This opinion piece by three doctors coming back from a medical mission in Syria, a few months after the earthquake, calls for serious investments in Syria's mental health infrastructure. It also advocates for mental health support and training to health care providers.
Guterres calls for end to digital divide. On the occasion of World Telecommunication Day, the UN Chief called for countries to come together around a Global Digital Compact and accelerate global connectivity for all.
The technology response in Tonga is handed over to national ETC. Over one year since the massive Hunga-Tonga-Hunga-Ha'apai volcanic eruption devastated Tonga, the ETC response has been handed over to the national ETC Tonga team. TSF took part in the relief efforts to re-establish adequate communications.
How nations can harness the power of space to improve life on Earth. Rose Croshier, the author of the recent Handbook for Space Capability Development, argues that countries should build a strategy to use space technology depending on their interests.
---
How can we help refugees with their mental health?

May is Mental Health Awareness Month, and this week, we want to focus on the mental health of people in forced displacement.
The World Health Organization says that "depression, anxiety, and post-traumatic stress disorder (PTSD) tend to be higher among migrants exposed to adversity and refugees" than host communities. This is why we include mental health advice and information in our information diffusion project in Poland and in Latin America.
Sharing mental health advice
Children in forced displacement can struggle with mental health and how to handle it. This can affect the entire family and add to their general stress.
"I enjoyed learning how I can help my kids stay calm under pressure."
Ukrainian refugee woman when asked about the information diffusion project in Poland.

With mental health advice shared in the information diffusion project, children and their families in forced displacement can find ways to manage their stress and anxiety, and put words on what they're going through.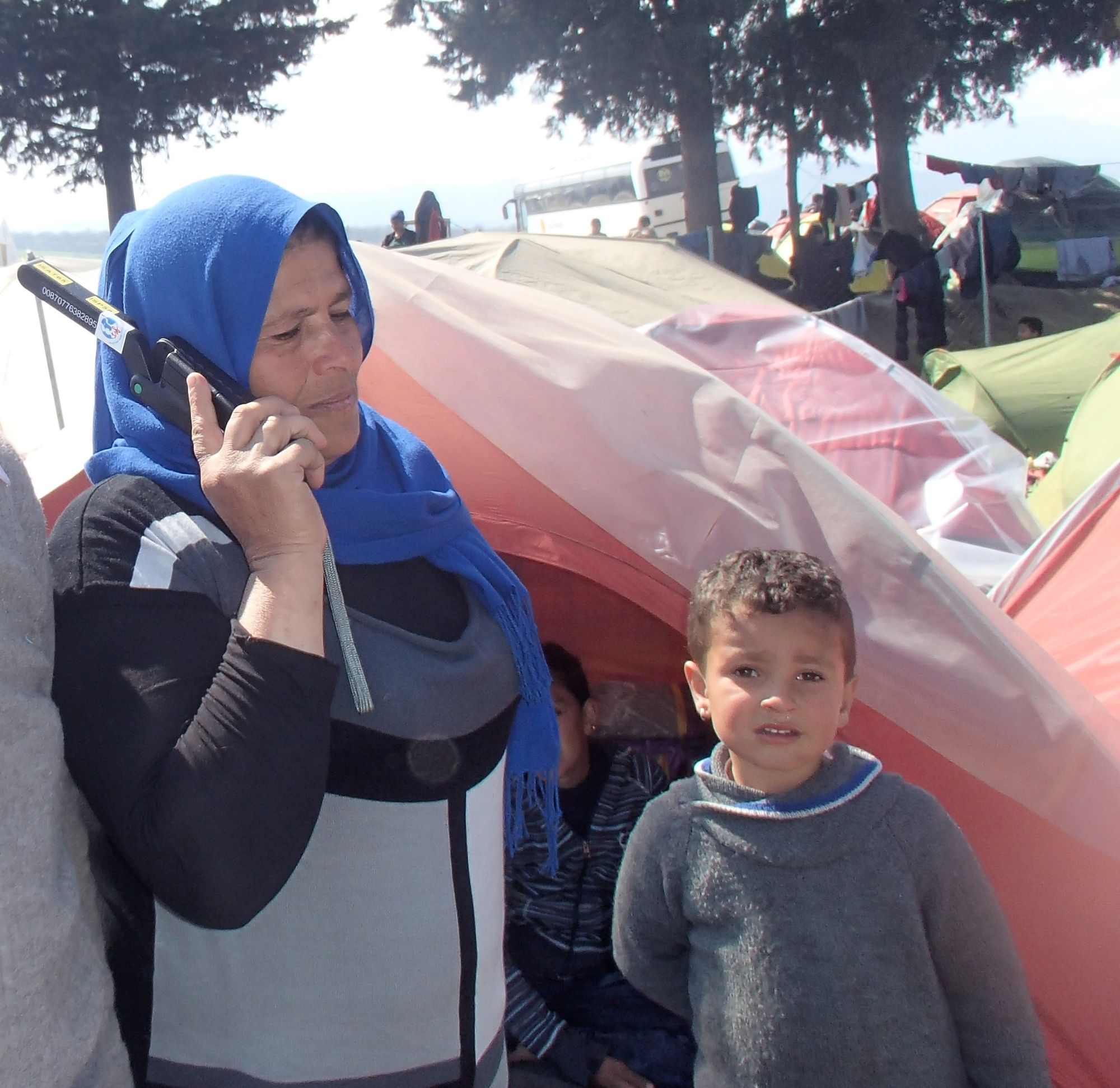 Information to combat stressors
According to a study UNICEF published last week, the majority of Ukrainian refugee mothers in Poland are experiencing high levels of distress, due to 'uncertainty about the future' or practical concerns such as access to employment or to healthcare.
This is why we include information that focuses on providing the essential elements that factor into the choices people make when they're in displacement. This can include resources on healthcare providers, the rights they have in the country, the opportunities available, etc.
Tech to support mental health
Access to connectivity allows for people in displacement to reach out to their loved ones, which helps with mental health. It also offers a source of distraction, which can limit anxiety.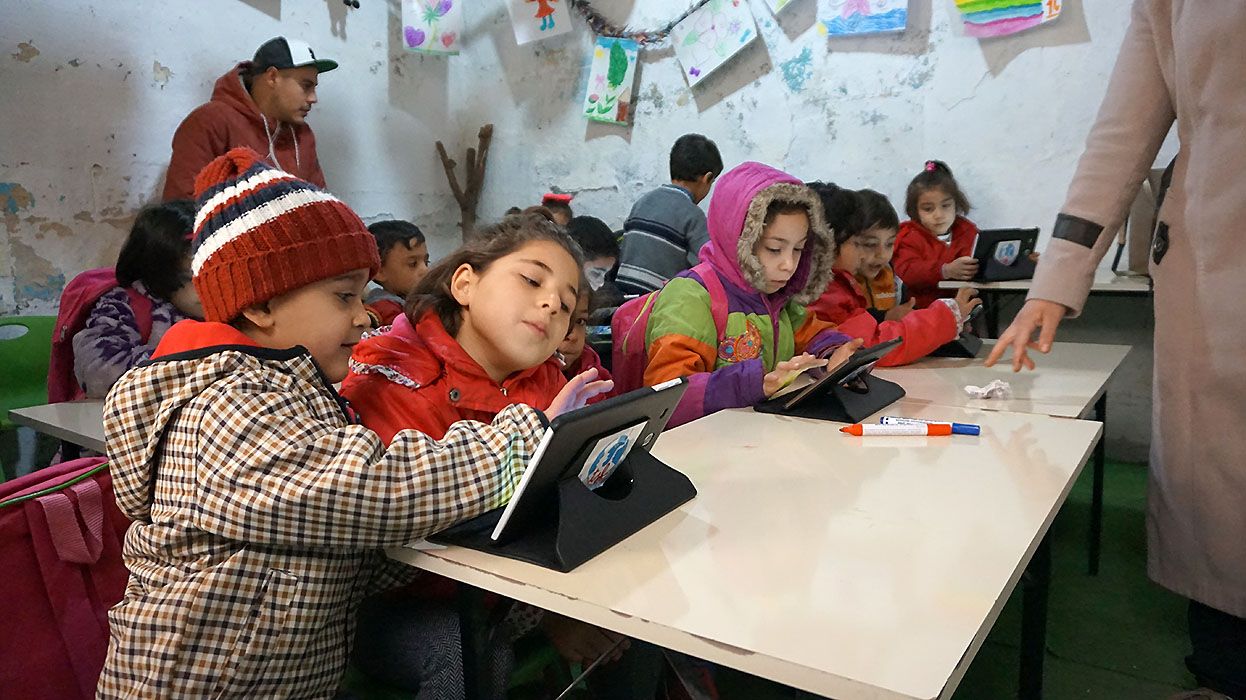 Technology can also be used to develop solutions to improve mental health. EQUIP, a WHO/UNICEF solution, aims to "enhance training and supervision for improved mental health and psychosocial support services". Through e-learning and a digital assessment tool, EQUIP aims to better train people to help others in distress.

Mental health is not as visible as physical health, but it cannot be ignored. The adversity, uncertainty, stress and grief that people in displacement face have to be taken into account during the humanitarian response amid rising displacement.
"You know, in Congo I was facing physical violence but here in the camp is mental violence. I don't know which is worse."
Fatimada, 38 year old Congolese refugee, in the Lesvos' refugees camp.
---