---
A new, extensive report by UNESCO focuses on technology in education – can technology solve the most important challenges in education? What do we know so far? What should those developing the technology focus on to ensure the best learning outcomes?
This report gives us the opportunity to tell you more about what TSF is doing related to technology in education, from Ukraine to Madagascar.
Also this week:
Haitians' resilience to humanitarian challenges,
Afghanistan after two-years under Taliban rule,
Low-Earth-orbit connectivity solutions showcased to the humanitarian community
---
Technology in education
Why it is important
COVID-19 showed how important distance-learning tools could be – but almost a third of pupils did not have effective access to distance learning worldwide. In an increasingly connected world, we need to learn about what impact technology has on education, and how it should look like in the future – especially with the arrival of AI.
5 things you need to know
Good, impartial evidence on the impact of education technology is in short supply: technology evolves faster than we can evaluate it.
Technology opens new opportunities for learners with disabilities, but it failed to reach half a billion people during COVID-19 (72% of the poorest students worldwide).
Only 50% of lower secondary schools are connected to the internet globally.
Digital technologies have greatly increased the access to teaching and learning resources. But open online courses mainly benefit those from richer countries.
Education technology should focus on digital outcomes – and it needn't be advanced to be effective: in the US, analysis of more than 2 million students found that learning gaps widened when education was only remote. In China, something as simple as lesson recordings, delivered to 100 million rural students, improved student outcomes by 32% and reduced urban-rural earning gaps by 38%.
"To help improve learning, digital technology should be not a substitute for but a complement to face-to-face interaction with teachers."
What is TSF doing to help?
With connectivity, children and teenagers forced to flee their homes have the opportunity to access educational resources and attend distance-learning courses. People might struggle to afford online data when in a humanitarian crisis – TSF provides free Internet access, for example in Ukraine, which makes it possible for many to access education.

"[The free Wi-Fi zone] is very important for us because me and my husband – we work online. And this is one of the main needs for us, because there is not enough money for 4G Internet. I don't know what we would do without such support. It is also necessary for children studying online, now there are no problems for them in terms of education."
Kate, a Ukrainian Internally Displaced Person in a collective center, Vinnytsia, Ukraine.
In Madagascar, through the IT Cup center (a center which uses ICTs to create social links), children and teenagers can participate in digital inclusion activities, from introduction to computers to robotics club. It opens new possibilities, and the free access of several computers allows many students to use online resources for school.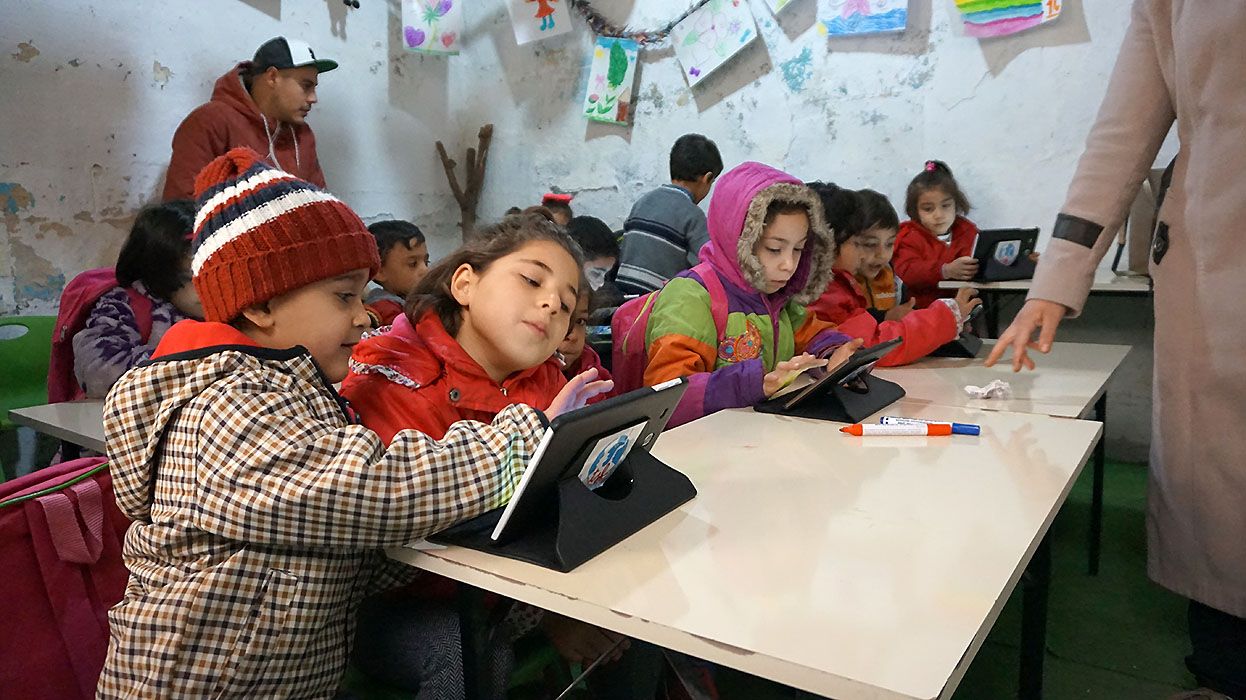 ---
This week's reads
1 - Displaced Haitians face greater risks in improvised sites
The International Organization for Migration (IOM) is using the Displacement Tracking Matrix (DTM),  a system that collects and analyzes important data about vulnerability and mobility, to maximize resources and deliver better-targeted humanitarian responses.
Recently collected data by the DTM in Haiti show a trend of growing fatigue among gang-violence and disasters-affected communities.
As the crisis drags on and that people are forced to live in poor conditions in improvised sites, IOM warns on the eroding capacity of populations to face humanitarian challenges.
2 - Aid workers warn of deepening humanitarian crisis in Afghanistan after two years of Taliban rule
Two years ago, on August 15th 2021, the Taliban took power over Afghanistan.
Today, the country is facing one of the world's largest humanitarian crises, leaving millions in need.
As humanitarian actors lack funds, their ability to effectively meet the needs of people on the ground is severely impacted.
Afghans women's rights are continuously restricted – in July, they got banned from working in beauty salons, meaning loss of employment for 60,000 women.

3 - OneWeb demonstrates low-Earth orbit offering to humanitarian community in Geneva
OneWeb is a low Earth orbit communications network
They demonstrated connectivity solutions at the International Committee of the Red Cross Geneva
To provide connectivity solutions during humanitarian crises, OneWeb showcased two new portable solutions, one which is mountable on vehicles, and a flat panel with "increased portability".
Eutelsat, long-standing TSF partner of 16 years, is to combine with OneWeb.
---
Directly from the field
Last week, several members of the TSF team flew to Indonesia to provide emergency telecommunications training to intergovernmental organizations in Southeast Asia. The training will start today, on August 22nd.
The project, supported by the Internet Society Foundation, aims to help prepare disaster-prone areas through the use of emergency telecommunications.
---
In case you missed it
Last Saturday, on August 19th, marked World Humanitarian Day. 20 years ago,  22 humanitarian workers lost their lives during a bombing in Iraq. Since then, the day honors their lives, and recognizes the work of those in humanitarian action.
For this occasion, you can discover how an international humanitarian NGO works on an everyday basis – from providing training in Singapore to handling connectivity issues in Ukraine.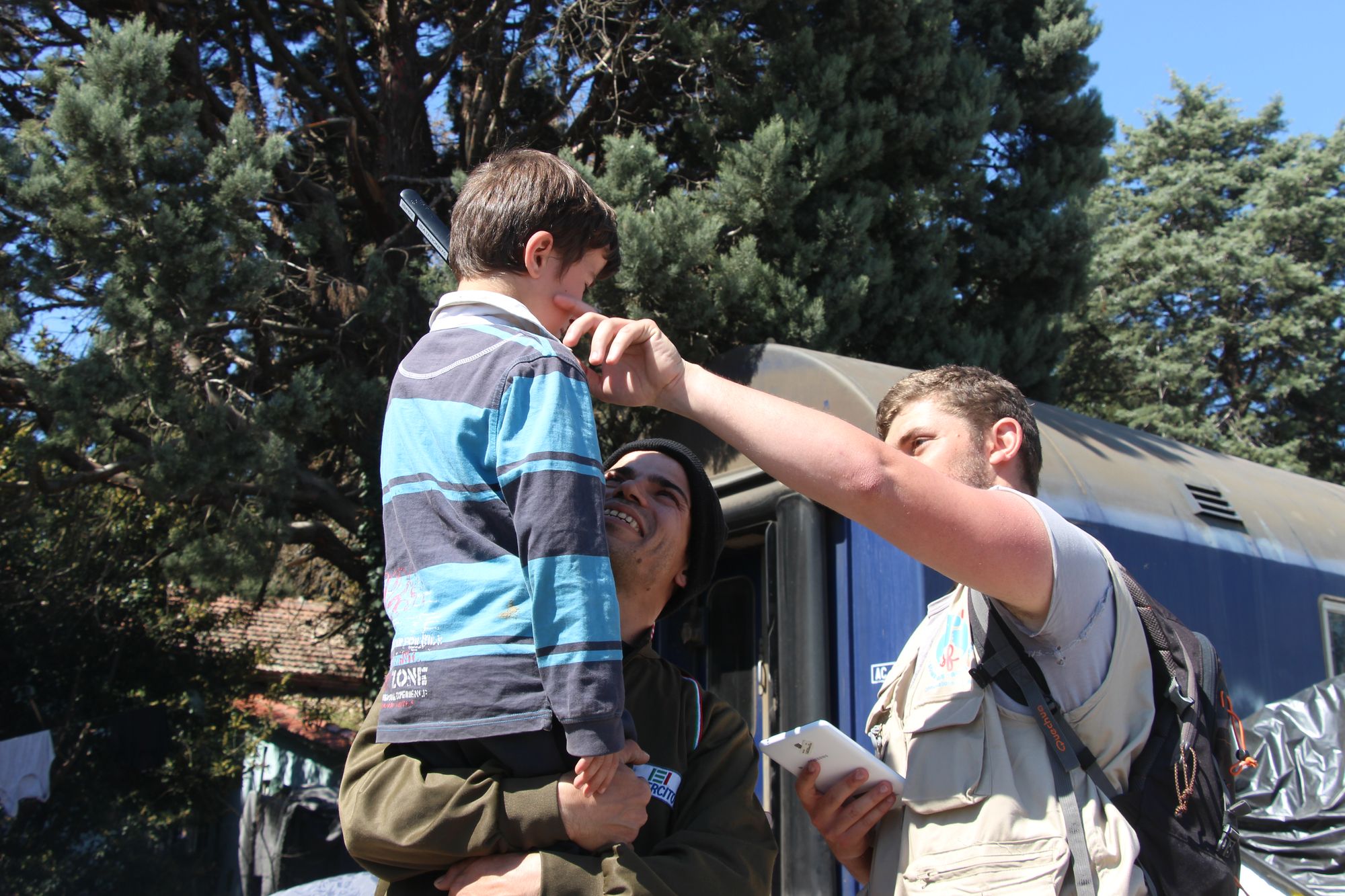 See you next week!
---