---

What are the inner workings of an International Humanitarian NGO? What happens when there's no immediate emergency? On the occasion of World Humanitarian Day coming up this Saturday 19th, we decided to show you how a typical day at TSF might go, all around the globe.

Also this week:
Using geodata to help humanitarian efforts in DR Congo
Wildfires in Hawaii
Bridging the digital divide in schools
An internet shutdown in India,
And an update directly from our Ukraine team.
---
A Day In An International Humanitarian NGO
What does the World Humanitarian Day stand for?
20 years ago, on August 19th 2003, 22 humanitarian workers lost their lives in a bombing in Iraq. To honor their lives and those who have died working for humanitarian causes, as well as recognize humanitarian personnel as a whole, the World Humanitarian Day was created and is marked on August 19th. This year, the theme is #NoMatterWhat: helping those who need it, no matter who, no matter where, #NoMatterWhat.
A Day in an International Humanitarian NGO
In recognition of the humanitarian workers who make up TSF and those who collaborate with us, this week's article spends a day at TSF, from capacity sharing in Singapore, to handling connectivity issues in Ukraine or following up with a mission in Turkey and Syria.

9:00 am, Singapore –  Regional Training session on emergency telecoms
11:00 am, Wroclaw, Poland - Diffusion of essential information for refugees from Ukraine
2:00 pm, Miarinarivo, Madagascar - Initiation to computers for teenagers
6:00 pm, France – Technical discussions on equipment to support relief efforts after the Turkey-Syria earthquake
Meeting humanitarian communication needs
TSF as an international humanitarian NGO relies on many different people, with different skills and different ways to achieve the same goal: meeting the humanitarian communication needs of people affected by crises, #NoMatterWhat.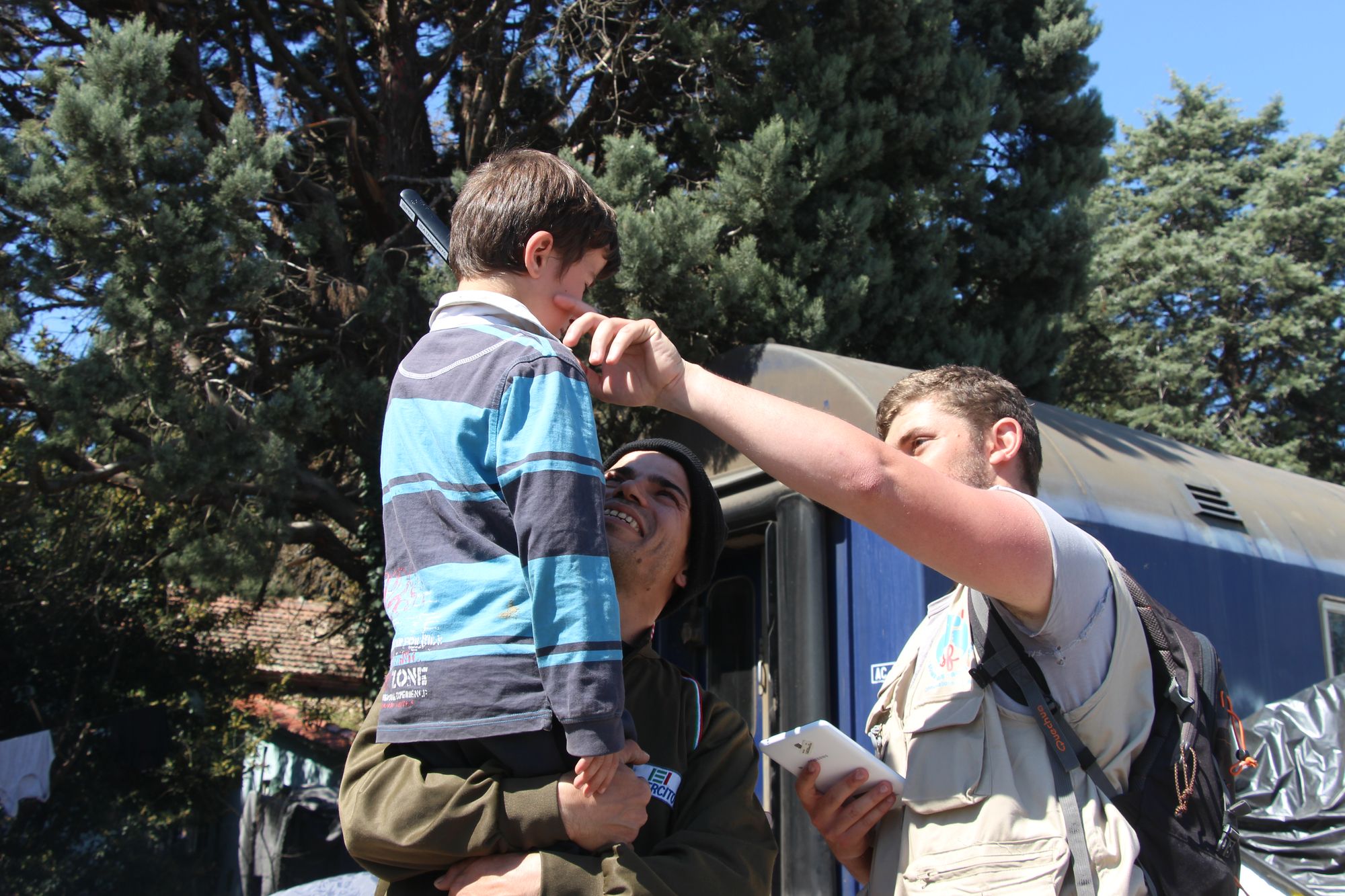 ---
This week's reads

1 - Using geodata to help humanitarian efforts
Doctors Without Borders recently launched the 'Mission Maps' initiative
By using spatial data, it allows a better evaluation of the extent of displacement in hard-to-reach refugee camps, in DR Congo
With OpenStreetMap, a open, free and crowd-sourced platform TSF has also worked with, 'Mission Maps' provides geographic data to international and local non governmental organizations to help them better respond to crises

Wildfires caused by very dry conditions due to a drought and powerful trade winds have spread rapidly on Maui, Hawaii
At least 96 people have died, according to officials, with the deathtoll expected to rise
3 -  AT&T to Provide Connectivity Solutions for New Mexico Schools
AT&T is a telecommunications company, and has been TSF's partner since 2003
The initiative aims to help close the digital divide in rural communities
3 solutions focusing on school safety, cybersecurity and connected school buses
4 - India's Internet Shutdown Means Manipur Is Burning in the Dark
Since early May, the Indian government has shut down the internet in Manipur, giving cover to internal clashes and escalating violence between two rivaling ethnic communities.
For months now, brutal murders and intentional fires have killed at least 180 people and more than 60,000 people have been made homeless.
The Indian authorities claimed that the internet shutdown was meant to preserve peace and stop the spread of misinformation from spreading online. However, the communications blackout has kept the outside world unaware of the events that occured in Northeastern India.
---
Directly from the field
The TSF team in Ukraine recently installed connectivity in two centers in Lviv, Ukraine.
"The system is already working, people have access to the Internet.'"
Ihor, ICT specialist, told us soon after the installation.
See you next week!
---