---
Today's newsletter underlines the importance of digital inclusion worldwide and sheds light on the main challenges that displaced people face when accessing financial services online.
Also this week:
NASA shared the first results from its Pollution-Monitoring Instrument,
The ASEAN Disaster Management Week took place last week in Singapore,
Discover how CropWatch can help reduce global hunger.
---
Displaced and Disconnected
What is it about?
UNHCR's  latest "Displaced and Disconnected" report looks at refugees' and forcibly displaced people's access to mobile connectivity and financial services in the Middle East and Northern Africa (MENA) region, and highlights the importance of digital and financial inclusion.
Why is it relevant now?
The MENA region is hosting around 16 million forcibly displaced people, but is slow to provide an effective and regulated access to banking and telecommunication services for vulnerable communities.
What is the main issue?
Many forcibly displaced and stateless persons worldwide still face legal restrictions when trying to access digital opportunities. For  example, proof-of-identity requirements for mobile money and other online banking services limit the access to these services for refugees without identity documents.
What's next ?
To improve the digital inclusion of displaced people, regulations relating to the economic sector should "open doors rather than close them for refugees and other forcibly displaced and vulnerable populations".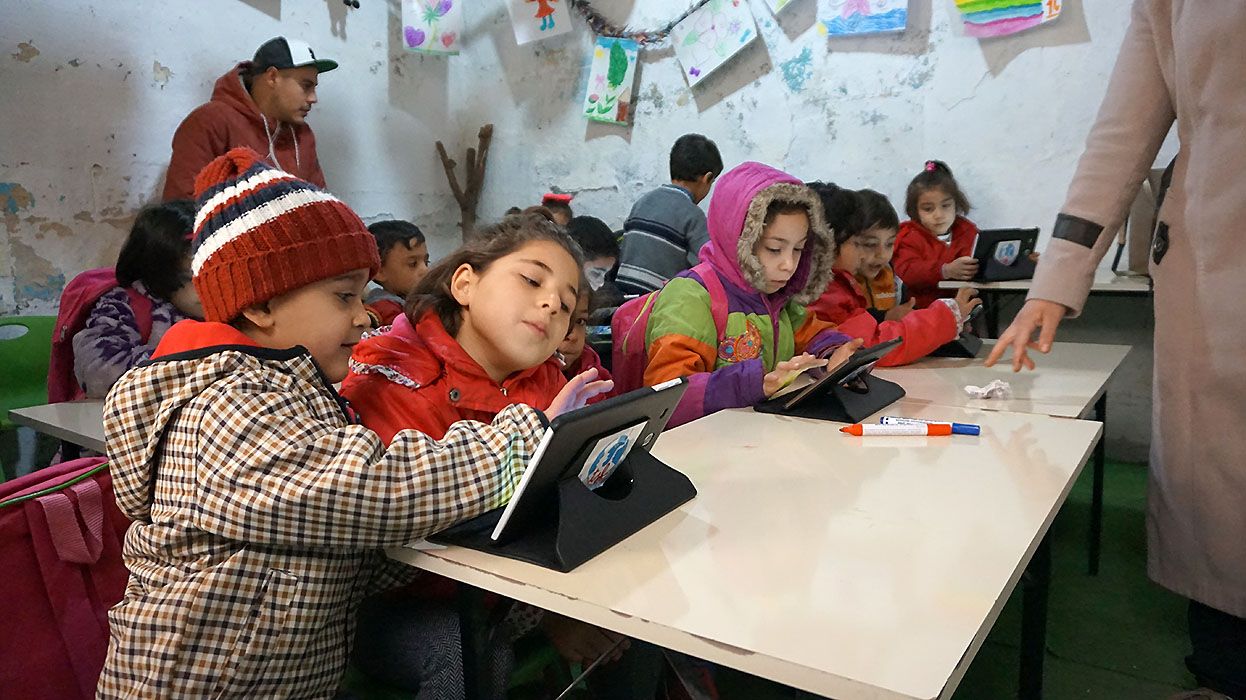 ---
This week's reads
1 - NASA Shares First Images from US Pollution-Monitoring Instrument
On Thursday 24th of August, NASA revealed the first images of its Pollution-Monitoring Instrument "TEMPO" (Tropospheric Emissions: Monitoring of Pollution).
NASA's TEMPO is the first space-based instrument designed to continuously measure air quality above North America with a resolution of a few square miles.
TEMPO's images have already shown signs of disparity across America, where poorer communities tend to face higher exposure to pollution.
The instrument's data will be shared with environmental agencies in order to help scientists better assess the health consequences of pollutants on particularly-affected populations and contribute to improve the air quality.
2 - ASEAN speeds up action towards building disaster resilience
The ASEAN Disaster Management Week (ADMW) took place between the 21st and 24th of August, in Singapore.
Stakeholders, regional organizations and civil society organizations met to discuss the needs to promote disaster resilience within the region.
TSF is currently collaborating with ASEAN to help strengthen the resilience of disaster-affected communities in South-East Asia.
3 - Climate-smart agriculture: How satellite technology can help
Extreme weather events occurring worldwide are fragilizing the agricultural sector, which contributes to further global hunger.
In this context, the CropWatch Innovation and Cooperating Programme was launched and implemented by the United Nations Commission on Science and Technology for Development (CSTD).
CropWatch is a system that uses satellite data to monitor crop conditions and climate-related data, which contributes to a more effective and localized management of agricultural resources.
This instrument is useful to respond effectively to food insecurity in developing countries.
---
Directly from the field
Participants to the emergency telecommunications training and TSF staff, at the AHA Emergency Operations Center in Indonesia. The finger up is for "One ASEAN, One Response".
See you next week!
---