Context
In 2022, 100 million people were forced to leave their homes, the highest number ever recorded. In Central America, displacement and refugee applications have also reached unprecedented levels. According to the Mexican Commission for Refugee Aid (COMAR), Mexico received 111,257 asylum applications in 2022 from 13 countries. The majority of these applications came from Honduras, Cuba, Haiti and Venezuela. In addition to those seeking asylum in Mexico, those waiting for their cases to be processed by the United States are forced to wait in Mexico too.
In response to this situation, Télécoms Sans Frontières (TSF) developed in 2017 a project to share essential, reliable information with those who fled their homes. The objective is to strengthen their safety  by supporting their ability to make informed decisions, giving them access to accurate and timely information, and increasing their psychological well-being.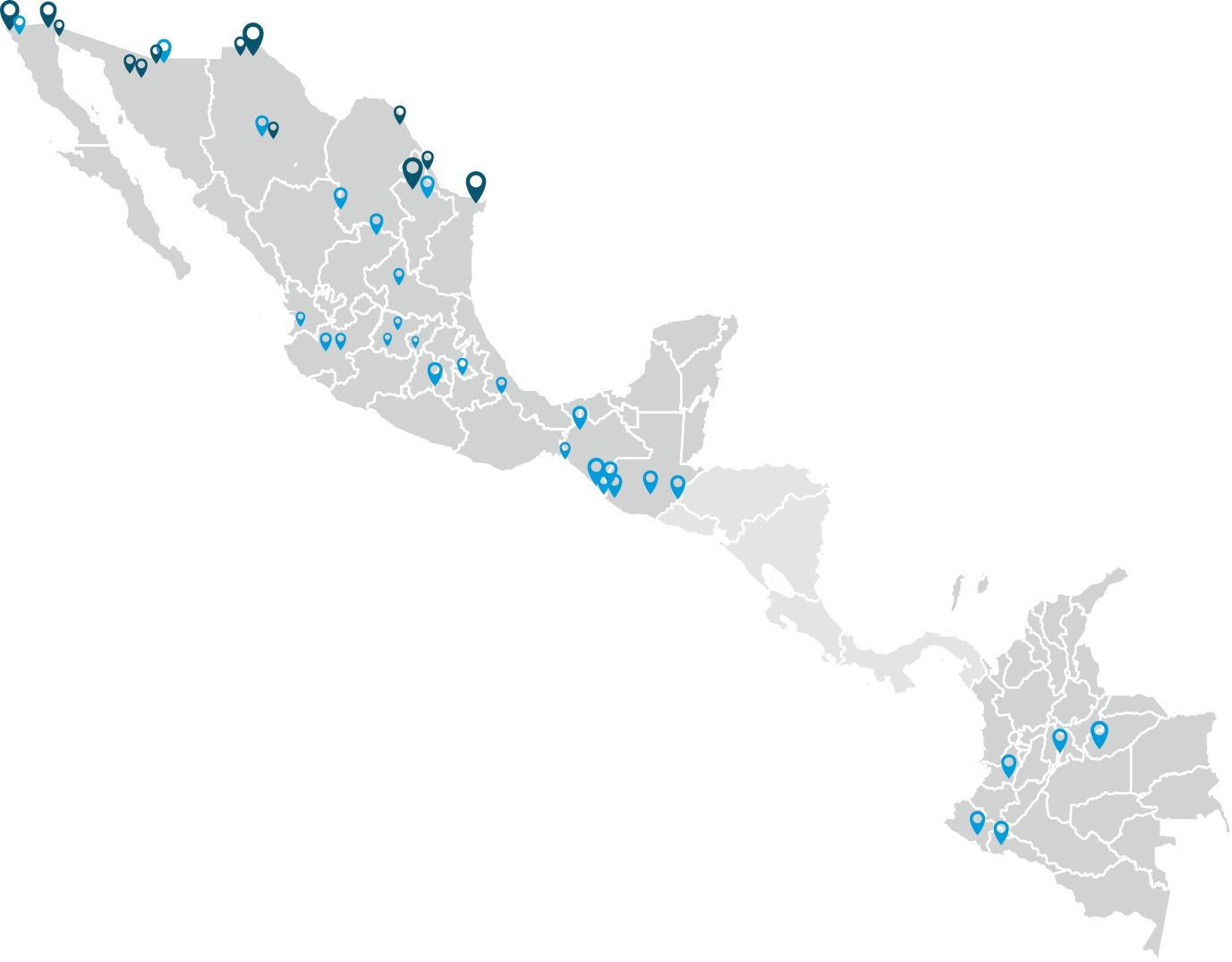 How does the project work?
The project is currently active in Mexico, Guatemala and Colombia, and relies on connected screens to display information in centers for people in mobility. The screens can be remotely managed and monitored, and don't require a lot of energy or Internet access.
With information from trusted, reliable sources, people watching the screens can strengthen their protection and increase their safety by having access to reliable information improving their ability to make better and informed decisions and increasing their psychological well-being. They have the opportunity to learn more about their rights in the country, legal procedures, and relevant resources.
"Information is very important, since while you wait to receive advice from CAMMI's lawyers, you can find out all the important information while you are in Mexico".
A refugee woman from Nicaragua at CAMMI, in Querétaro Mexico, 2022.

What happened in 2022?
One of the main objectives of 2022 for the project was to better link the information displayed with the assessed needs. For example, there has been an increase in the number of people from Venezuela in the shelters. How can we make the content more relevant for them?
One way to adapt more the content to each shelter was by developing a new system to monitor and control screen content. This will allow more targeted content to be streamed on screens.
The project's report also shares recent figures on people who consulted the screens:

67% of beneficiaries reported that they felt relieved, or emotionally stronger, after having access to clear and relevant information.
83% felt safer.
82% reported having received information they didn't know before.
Near half (48%) made important decisions thanks to the information provided.
10% reported having applied for asylum or a humanitarian visa

Shelter managers see the impact: it lightens their workload by empowering migrants, letting them find their own information instead of asking. Most importantly, information helps them find their next step more easily, and regain hope.
"Giving people information helps them know what to do and where to go, empowers them to manage things".
Shelter manager at shelter in collaboration with IOM in Tijuana, Baja California.
"I will fight for my migrant rights".
Man from Colombia at Esquipulas, Guatemala Shelter.
What's next?
TSF's team in Central America aims to include from 10 to 15 new sites in Central and South America.