---
Welcome to issue 12 of the Call to Comms!
In 2022, 100 million people were forced to leave their homes, the highest number ever recorded. Separated from their support network, in chaotic and dangerous situations, many of them don't even have a mobile phone to research key information for their journey: where to go, who to call, what are their rights? TSF displays essential information in dozens of shelters across Central America to try and answer these questions. Discover the main elements of the project's 2022 report.
We also had the pleasure to interview James Matthews, the Director of Corporate Social Responsibility (CSR) at Eutelsat, our partner of 15 years. Together, we discuss this NGO-corporate partnership, from memories to predictions on the future of telecommunications. What role can they play to address climate, social and economic challenges?
💬 In this week's issue:
---
New report: Information for people in mobility in Latin America

In 2022, Mexico received more than 100,000 asylum applications. People in mobility often lack relevant, reliable information to make educated decisions for themselves and their families, which is why we display essential information in centers for people in mobility in Central America. This project recently completed its 2022 report.
2022 goals for the project
One of the main objectives of 2022 was to adapt the displayed content to the shelters according to assessed needs. A way to do that was by developing a new system to monitor and control screen content.
How did the project help in 2022
In 2022, 67% of people in shelters that TSF interviewed reported that they felt relieved, or emotionally stronger, after having access to clear and relevant information. 83% felt safer after accessing information: the content displayed includes mental health support, refugee rights, where to ask for help – it helps plan the next steps of their journey.
What's next for the project?
The team in Central America aims to include from 10 to 15 new sites in Central and South America.
Read more below:
---
🗞 Latest news from TSF, our partners, and the humanitarian and technological web
TSF connected a new shelter in Ukraine. Last week in Dnipro, a city in Central Ukraine, TSF's team installed free Wi-Fi access in a shelter for Internally Displaced People, mainly women, children and old people.
Eutelsat Donates State-of-the-art Connectivity Equipment for Paris Fire Brigade's Communication Support Vehicle. The equipment, which uses next-generation satellite networks, will allow front-line responders to have connectivity during disaster recovery. It provides satellite connectivity between the field and the command units for the transmission of radio, voice and Internet communications.
The annual conference for Humanitarians, The Humanitarian Network Partnership Week just opened on April 17. The HNPW is a forum for humanitarian networks to meet and address key humanitarian issues. It gathers participants from the UN, NGOs, Member States, the private sector, the military, academia and beyond to discuss and solve common challenges in humanitarian affairs. It will be held in hybrid format from 17 to 28 April 2023.
Earth Day 2023 is coming up on April 22. This year, the theme is "Invest in Our Planet", to build a healthy economy.
---
Interview with Eutelsat's Director of Corporate Social Responsibility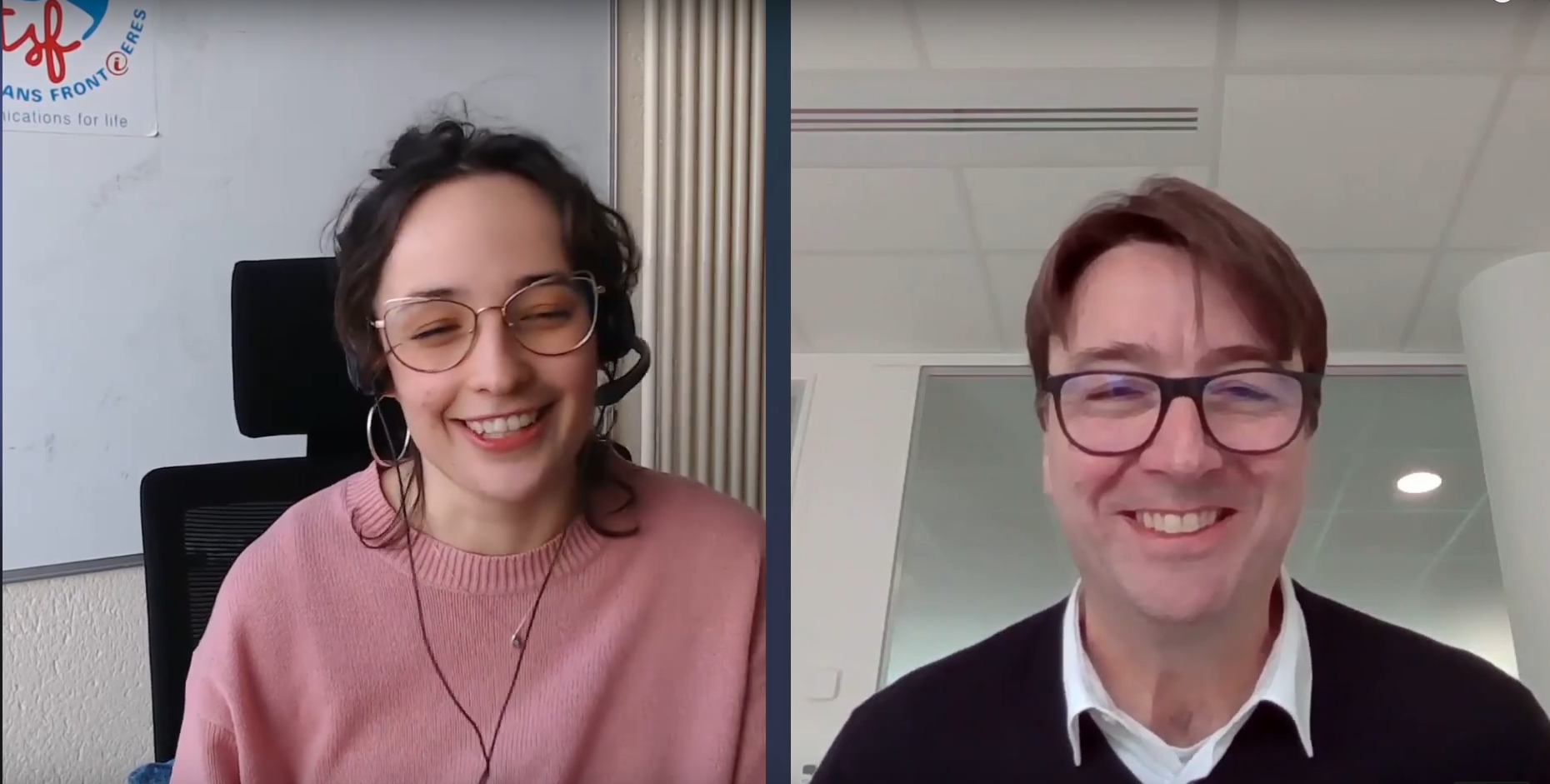 June 2023 will mark the 16th anniversary of Eutelsat's support to Télécoms Sans Frontières (TSF). TSF has deployed with Eutelsat's equipment and support for more than a hundred missions. We've had the pleasure to talk to James Matthews, the Director of Corporate Social Responsibility at Eutelsat.
In this interview with Eutelsat, we discuss:
How James and Eutelsat view their partnership with TSF;
The history and memories made during the partnership;
The use of Eutelsat's technology in humanitarian response;
Eutelsat's Corporate Social Responsibility;
And Eutelsat's vision of how satellite communications can help address climate, social and economic challenges.
---