---
The 26th issue of The Call to Comms is the perfect opportunity to celebrate 25 years of TSF! ;) TSF was indeed officially created in July 1998 - although the humanitarian story of the TSF founders began several years before.

From the thousands of people that were able to call from a refugee camp in Macedonia during the Kosovo war in 1998, to the 180+ missions that TSF has conducted worldwide since then, let's pause for a minute to look at where we've come from and sketch out some prospects for the future.
---
25 Years of Humanitarian Action and Technology
Where it all started
The idea for TSF was born in 1998, in Kosovo, when Monique Lanne-Petit and Jean-François Cazenave brought satellite telecommunications in the field during a humanitarian crisis – something that hadn't been done before.
"Charitable organizations were already there to help displaced people. But to our amazement, people were flocking to us to make a call. What we had imagined was proving to be true: their need to communicate was real, and as vital as their need for food and medical care." Jean-François Cazenave, Co-Founder & President of TSF, on the Kosovo mission, 1998.

Emergency connectivity in natural disasters
Only a few months old, TSF deployed for the first time in a natural disaster in Turkey in 1999 – the first of many, when it became clear that communications supported humanitarian coordination and brought help to those affected.
"Zana, a 10-year-old girl, had been transferred to a field hospital for the most seriously injured. A medical evacuation was the only hope of saving her. The tremor had destroyed her house, and out of a family of 7, only her father had managed to escape death. In this context of chaos, thanks to satellite technology and the technical skills of the TSF team, we were able to give this little girl an identity in record time. I will never forget the chain of emotions: excitement, anguish... and then this great joy, this glimmer of hope shared with her father and the medical team: we had succeeded, Zana could be saved!" Monique Lanne-Petit, on the Afghanistan mission, 2001.
Evolving with technology
TSF installed the first satellite Internet connection in the field in 2001 to support the United Nations in Afghanistan. With the spread of the Internet, and then of smartphones, humanitarian coordination has increasingly relied on it.
Today, in Ukraine, thousands of Internally Displaced People benefit everyday from TSF's Internet access, to contact their loved ones and seek out information, like Kate and Tetyiana.
"Technologies and missions have evolved, but the conviction of TSF's founders remains the same: people come first."
Johanna, ex-TSF staff who deployed during the Balkans crisis, 2016.
Sharing knowledge and contribute to resilience
In 2007, as famine threatened Niger after a drought, TSF worked with the Nigerian government to set up an Early Warning System, to help monitor food market movements and facilitate exchanges of information between farmers. This was one of the first steps to bridge the digital divide that TSF took, but not the last.
Since then, TSF has moved in this direction: opening in 2012 a center in rural Madagascar using new technologies to support young people in their education - last week's issue of Call to Comms, if you missed it -, preparing collaboratively for the increase in extreme weather events.
Discover our full campaign for TSF's 25th anniversary, all in one place! TSF staff, people we helped and worked with recount stories of more than two decades of humanitarian action, one mission for each year.
"The pressure of the climatic, political and technological contexts must lead our NGO to maintain its founding vision with an increasing focus on resilience: Communications for Life serving the life of people."
Monique Lanne-Petit, Director of TSF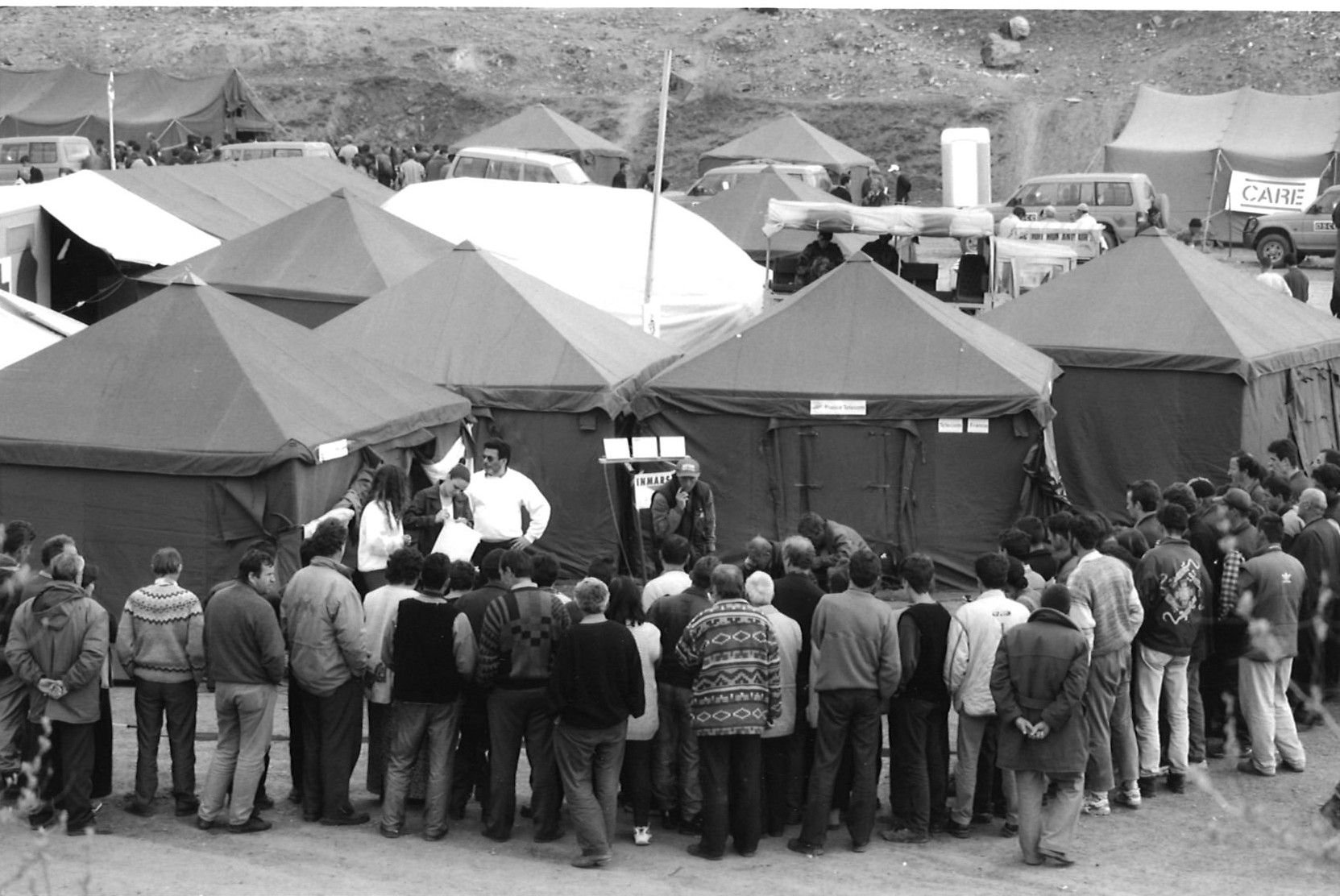 ---
This week's reads
Recent heatwaves show importance of early warning systems
See you next week!
---