---
Welcome to issue 20 of the Call to Comms!
This week, we discuss the power of language and inclusivity in the humanitarian sector, highlighting Oxfam's guide on inclusive language. Although not a quick read, there were a number of points we found very interesting.
Also this week: TSF featured in the latest edition of VOICE Out Loud, a new report on gender bias shows no progress in ten years, and satellite images of the flooding following the destruction of the dam in Ukraine.
---
3 things we find interesting in Oxfam's inclusive language guide
Oxfam published in March a guide on inclusive language for people working in the humanitarian sector. It's not a short read – 92 pages – but it's a necessary one for NGOs. Language is an integral part of how we understand the world and the people living in it. It's important to recognize its power and make sure that the way we talk about our activities reflect our goals. Accountability is important: here are three terms we have used recently that were mentioned in the Oxfam guide, and why we found their equivalents interesting.
1- From "capacity building" to "capacity sharing"
NGOs should share capacities with communities, not "build" the capacity of others. This joins the idea of working together towards a shared goal, and building a response together.

2- The people we work with are not passive "Beneficiaries"
Yes, they receive support to realize their right to asylum, information, etc., but it is up to them if and how they use it. One way to call them is "people we work with". If they receive goods or services, like access to Wifi or to a phone call in our case, we can also call them "service users".

3- People are in a vulnerable position, they're not "vulnerable people"
People are not vulnerable as such, they are in a vulnerable position. It's situational, it's not inherent to them. One way to take this into account would be by specifying the reason why they're vulnerable at this particular moment.
Language evolves with society, as it always has and will. These changes in vocabulary ensure that we acknowledge the individuality and autonomy of the people we talk about, and recognize that they haven't waited around for NGOs to come and help.
The people we meet and help are an integral part of our mission. Without someone who knows the country we go to, it would be extremely hard to work. Including people in the response makes the project more solid and long-lasting.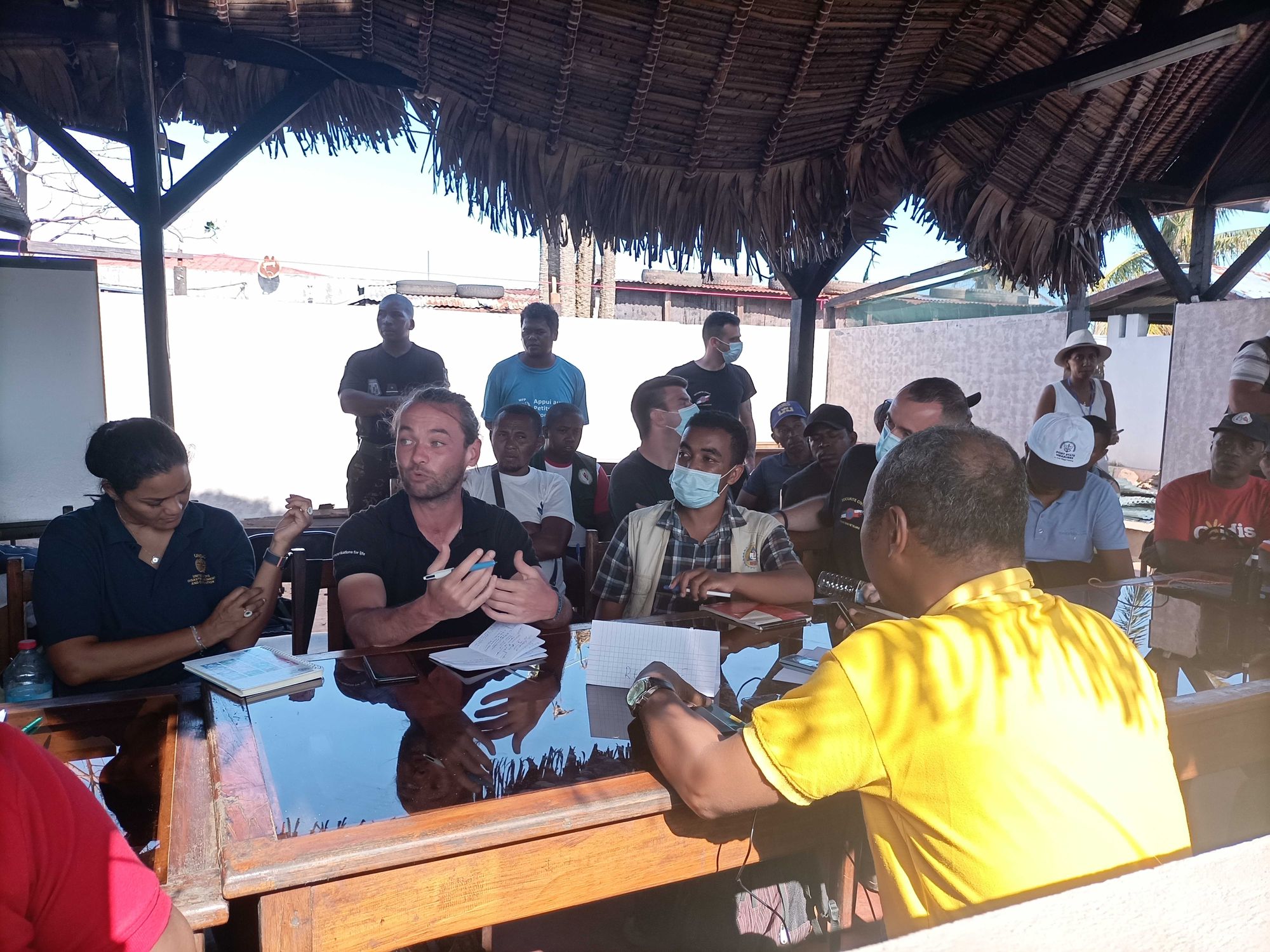 ---
This week's reads
The latest news from TSF, our partners, and the humanitarian and technological web

1 -  VOICE Out Loud #35 - Localisation: Exploring a multifaceted agenda
TSF is proud to feature in the latest issue of VOICE Out Loud, by VOICE EU, with an article on our action in Turkey and Syria and on the importance of communication during a crisis. The issue focuses on localisation, with articles from Christian Aid, EU CORD, Oxfam, People in Need, Trocaire, and an interview of Jan Egeland, Eminent Person of The Grand Bargain and Secretary General of the Norwegian Refugee Council.
2 - A Decade of Stagnation: New UNDP data shows gender biases remain entrenched
The latest Gender Social Norms Index (GSNI) report revealed that almost 9 out of 10 men and women worldwide hold bias against women, and that there has been no improvement in the level of prejudice against women over the past decade. Half believe that men make better political decisions than women, and 25 percent believe it is justified for a man to beat his wife.
"Social norms that impair women's rights are also detrimental to society more broadly, dampening the expansion of human development. In fact, lack of progress on gender social norms is unfolding against a human development crisis: the global Human Development Index declined in 2020 for the first time on record—and again the following year. Everyone stands to gain from ensuring freedom and agency for women," said Pedro Conceição, head of UNDP's Human Development Report Office.
One way to shift gender norms towards more equality is to combat online hate speech and gender disinformation, to address social norms through education.
3 - Ukraine dam: Maps and before and after images reveal scale of disaster
Watch the consequences of the floods caused by the destruction of the dam in Southern Ukraine, last Tuesday.
4 - UN chief calls for new era of social media integrity in bid to stem misinformation
Digital platforms have brought many benefits, but they are also being used to spread misinformation, disinformation and hatred. On the occasion of a key new report on the integrity of digital platforms, UN Secretary-General António Guterres says that countries must be integral players in strengthening the integrity of information shared by users. Misinformation and disinformation online are damaging and threaten human rights and climate action.
See you next week!
---