---
Welcome to issue 35 of the Call to Comms!
In today's newsletter, meet Alma Angelica, manager in Casa De La Misericordia y de Todas las Naciones, who shares her experience and her insights on our work diffusing essential information for displaced people in Latin America.

This week's reads:
Growing regional cooperation for telecommunications preparedness and response between three Southern African countries, and
A digital app that helps Somalis learn how to read and write.
Also this week: TSF's response to the Libyan flood.
---
Inside a Mexican migrant shelter

La Casa De La Misericordia y de Todas las Naciones is located in the outskirts of Nogales, in the Mexican state of Sonora. Alma Angelica - director of the shelter - explains that this place, with a maximum capacity of 120 people, is a very popular safe haven for migrants and asylum seekers.
"[The shelter] is generally full everyday."
Inside La Casa De La Misericordia, the population is diverse; families, women and their children as well as single women are welcomed everyday.
"All of them are at a high risk of vulnerability."
In 2021, TSF set up informative screens in the shelter for migrants to have easy access to reliable and regularly-updated information.
"We have had a very positive experience with the information screens so far, thanks to it many of the migrants have been able to clarify some of their doubts and it has also kept them informed."
It also enables the sharing of important information from other humanitarian agencies such as the International Organization for Migration (IOM), the United Nations High Commissioner for Refugees (UNHCR) and the International Committee of the Red Cross (ICRC).
You can read her full interview here.
"I am happy because it is a way of connecting what is happening on one border with another border, because we realize what is happening in Matamoros, in Tijuana, and we know from where and when information comes out."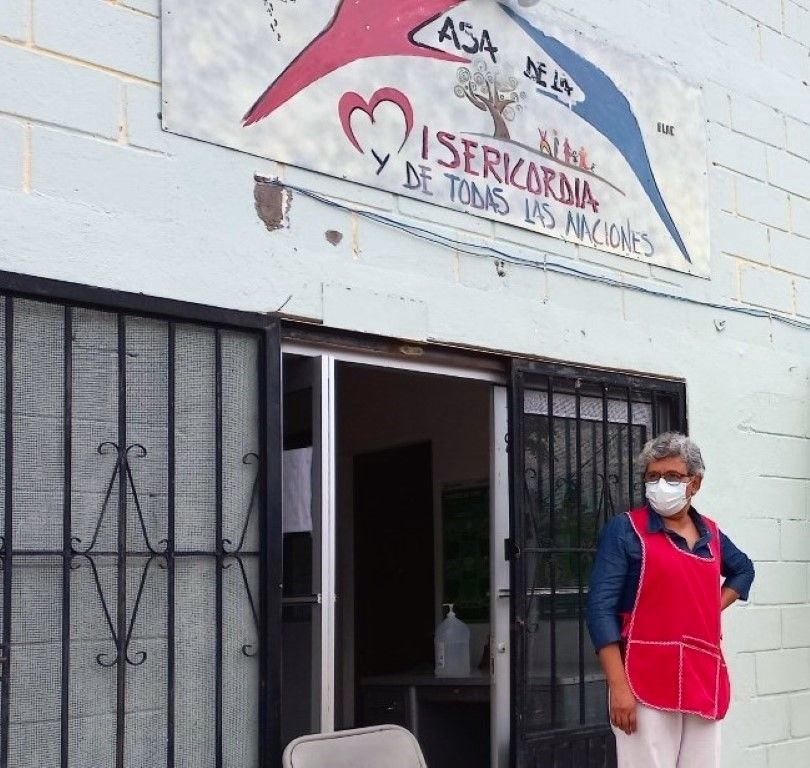 ---
This week's reads
1 - Mozambique, Malawi and Madagascar join forces to respond to the climate crisis
Mozambique, Malawi and Madagascar are neighboring countries sharing similar climate-induced vulnerabilities.
In mid-2023, a South-South Cooperation workshop hosting the three nations highlighted the importance of regional cooperation for telecommunications preparedness and response.
The countries have recognized the fact that "the climate crisis and its challenges have no borders" and that the best way to enhance their resilience to extreme weather events is to coordinate emergency responses.
2 - The app teaching Somalis to read and write
The Horn of Africa is one of the regions with the lowest literacy rates in the world.
Daariz Somali, a free educational app that can be used offline, enables people living in remote areas to learn how to read and write in their native languages.
According to the user data, over 410,000 people across the Horn of Africa have learned how to read and write, thanks to this app.
Literacy not only boosts people's self-confidence, it also opens up prospects for their future.
---
Directly from the field

TSF's Response to the Libyan Flood

What happened in Libya?
TSF was deployed for a mission after the massive flooding that occurred in Libya on Sunday, September 10. Following storm Daniels, two dams collapsed, submerging a large part of the city of Derna.

What did TSF do?
Provide communications means and broadband internet connectivity in a facility for relief responders and medical teams
Help solve connectivity problems in the field hospital in Derna

The context of this mission did not allow the team to further its support in the field, but TSF will continue its response remotely.

See you next week!