---
Welcome to Issue 3 of The Call to Comms!
As the world looks on at the horrific and devastating consequences of the earthquake in Turkey and Syria, it feels appropriate to try and make sense of what we're seeing on the ground. After a quick update on TSF's action in response to the earthquake, we'll explore different ways technology can help find earthquake survivors, and see how humanitarian collaboration can help build a strong strategic response.
💬 In this week's issue:
---
Our response to the Turkey-Syria earthquake

It's now been 8 days since the world looked on in horror at the devastation caused by the two powerful earthquakes that shook southern Turkey and the northern part of Syria. Within 24 hours of receiving the news, a team from TSF deployed to Turkey to offer assistance in restoring connectivity to those affected by the earthquake as well as help fellow humanitarian partners.
Following various meetings with the humanitarian bodies and the United Nations Disaster Assessment and Coordination (UNDAC) teams, it became evident that the team would need to split in two, to best help those in need. One part of the team deployed to Antakya and the other went to Gaziantep and Kahramanmaraş.
In Syria, TSF strengthened the connectivity capacity of the mobile teams of its partner UOSSM (Union of Medical Care and Relief Organizations). Several medical centres connected by TSF in Syria are providing first aid to the injured and survivors of the earthquake.
How technology can help find earthquake survivors
This is not the first time TSF has deployed to Turkey. In fact, one of the very first missions that TSF undertook was in August 1999, when north-western Turkey near the city of Izmit was struck by a similarly violent earthquake, measuring 7.9 on the Richter scale. The scale of the destruction was enormous with thousands trapped in the rubble. Looking for survivors was then and is now the number one task of the search and rescue teams.
What has changed since 1999, is the technology that is used to find earthquake survivors. For many years sniffer dogs have played a central role, but they can't get everywhere. Which is where the rats come in.

Rats are now being trained to go where dogs cannot. For over a decade, the non-profit Apopo has been training scent detection animals, including their ''HeroRATs''. The rats will wear a backpack with a small camera which can send a video feed back to the rescue worker. Although not yet in action, it's only a matter of time before they are.
Last week, the EU announced the CURSOR search and rescue kit - a project that could potentially see robots and drones joining dogs in the search. Described as "small robots on wheels, equipped with infrared and thermal cameras that use a tube to check the air for CO2 and proteins typical of humans," they are by no means able to match a German Shephard's nose. But in the aftershock period where buildings are perilous, a robot is much safer.
There is also the NASA Finder Tool, that can detect heartbeats up to 30 ft under rubble. And lastly, let's not forget the role of satellites. Thanks to the International Charter Space and Major Disasters, we can get a bird's eye picture of the lay of the land. Rescue workers can identify the best routes of entry and the level of damage.
Technology has its part to play and it's only going to increase.
---
🗞 Latest news from TSF, our partners and the humanitarian web
TSF's emergency telecommunications training in South East Asia. If you read our newsletter last week, you'd have perhaps watched a video of our IT Specialist Sébastien Gillet speaking about why TSF is involved in emergency telecoms training. Another team, including Sébastien, left for Singapore and Vietnam to work alongside the Internet Society (ISOC) Foundation in training intergovernmental organisations like the AHA Centre.
Inmarsat launches their new I-6 F2 Satellite.  Our longstanding partner, Inmarsat, this week will launch the second in the Inmarsat-6 series of satellites from Cape Canaveral, Florida. It's an extremely exciting development for them and us, as it will broaden the coverage and capacity of their Global Xpress high-speed mobile broadband network. You can watch the live broadcast here.

---
Humanitarian collaboration to better face emergencies
It's been proven time and time again, and even now as we strive to help those in need in Turkey following the devastating earthquakes, humanitarian networks with local and international NGOs are essential to humanitarian action. It's through collaboration that we can find a better strategic response.
Most international humanitarian actors work with local staff during emergencies, for projects. Locals know their way around, the administrative and logistical ins-and-outs of their country, and understand instinctively what might be hard to grasp for an outsider. It's all a matter of perspective, between global and local. We argue that by cooperating, local and international organisations can build a better strategic response by allowing international NGOs to stay flexible and have a broad coverage of a zone.
In short, humanitarian networks and collaboration between humanitarian and development actors as well as private and civil sectors, allow for a better response to all kinds of crises.
For more on humanitarian collaboration with local actors and initiatives, including why we know it works, see our article here.

Stay tuned for next week's issue!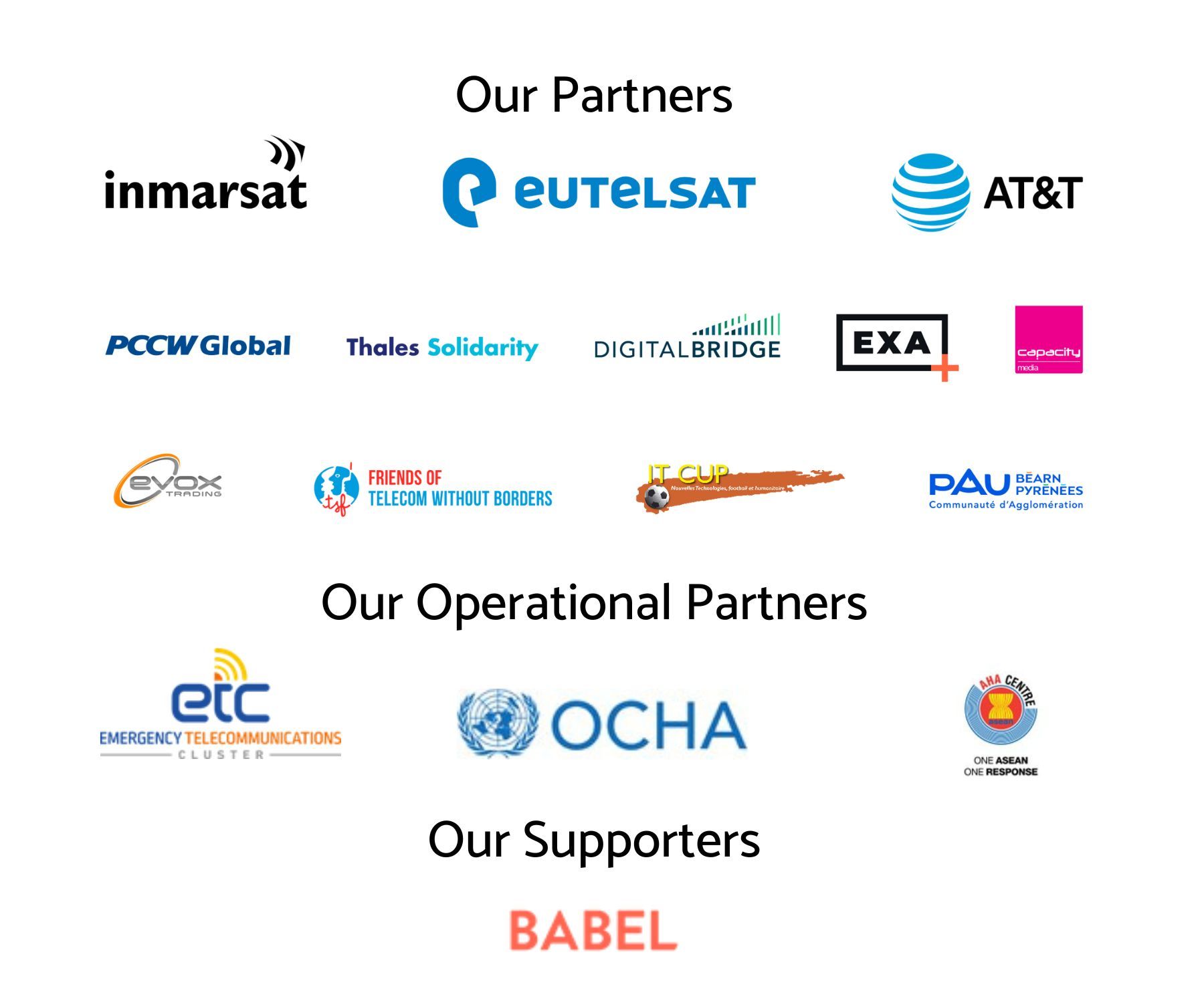 ---