---
This Friday is International Literacy Day. This year's theme is "Promoting literacy for a world in transition: Building the foundation for sustainable and peaceful societies". How can literacy help create sustainable and peaceful societies?
Literacy isn't just about teaching people to read: media literacy is essential to understanding what a piece of information says, where it comes from, what the underlying message might be. In our increasingly connected world, digital literacy is important for knowing where to find information and how to communicate it using digital tools.
For people in humanitarian crises, literacy is especially important. Discover why in this newsletter's issue.
Also this week: meet Gabriela, designer for essential information.
---
The Importance of Literacy In Humanitarian Crises
What is literacy?
Literacy is not only about reading and writing. At least, it's not only that anymore – with the importance of technology in our everyday lives, it requires a broader definition. UNESCO defines literacy as 'a means of identification, understanding, interpretation, creation and communication'. It's about having a critical mindset when engaging with information, wherever you find it.
We're so bombarded with information that it's sometimes hard to determine what's really important, what's reliable and how to understand it properly amid the constant stream of news alerts, information shared by your relatives on WhatsApp and social media.

When you're on the move, these difficulties are made worse by the urgency, the danger and uncertainty that come with being displaced.
How do displaced people use information?
Displaced people use information to learn about their new living environment throughout their relocation and transition. With information, they can undertake education, reach out for help, compare their old and new situations, share stories, and get engaged in local activities.
It can be as essential as knowing what are the 'rules' of their new living environment – what their rights and responsibilities are. It can be as simple as finding bus times and stops; in a new place, it can allow for more mobility, opportunities and integration. Information is an opportunity to gain independence.
Why is literacy important in humanitarian crises?
When you're forced to flee, every piece of information matters. Where to get help? What route to take? Asylum-seekers are increasingly relying on digital devices to plan and navigate their journey and to stay in contact with their loved ones and essential contacts for their travel. For many, smartphones play such an important role, it's "just as important as water and food", studies say.
For many people in humanitarian crises, fake news can have a very dangerous impact, from scams to labor exploitation and human trafficking. It's important for displaced people to adopt a critical approach when using digital technologies, and to be wary of misinformation.

"Recently, I saw a news article about people who had been told that if they surrendered themselves to authorities at the border, they would give you free access to asylum. It was very sad, because it was a lie. People were chained in a bus ready to send them back."

Gabriela, Designer on the Information Diffusion project in Latin America.
---
Meet Gabriela, Humanitarian Designer
Gabriela is in charge of the content displayed in the shelters where TSF works in Latin America. Her role is all about making information clear, attractive and understandable for asylum seekers in shelters.
She shared her experience – how she found her place in humanitarian work as a designer, how she works to make information understandable and attractive to displaced people.
One of her main challenges relates to media literacy and fake news:
"The information comes from many, many places and you have to be on guard of what information will be useful, what information is real, what information is fake. You have to always keep in mind that it has to be real."
She also tells us about the emotional burden of humanitarian work. Check her interview here.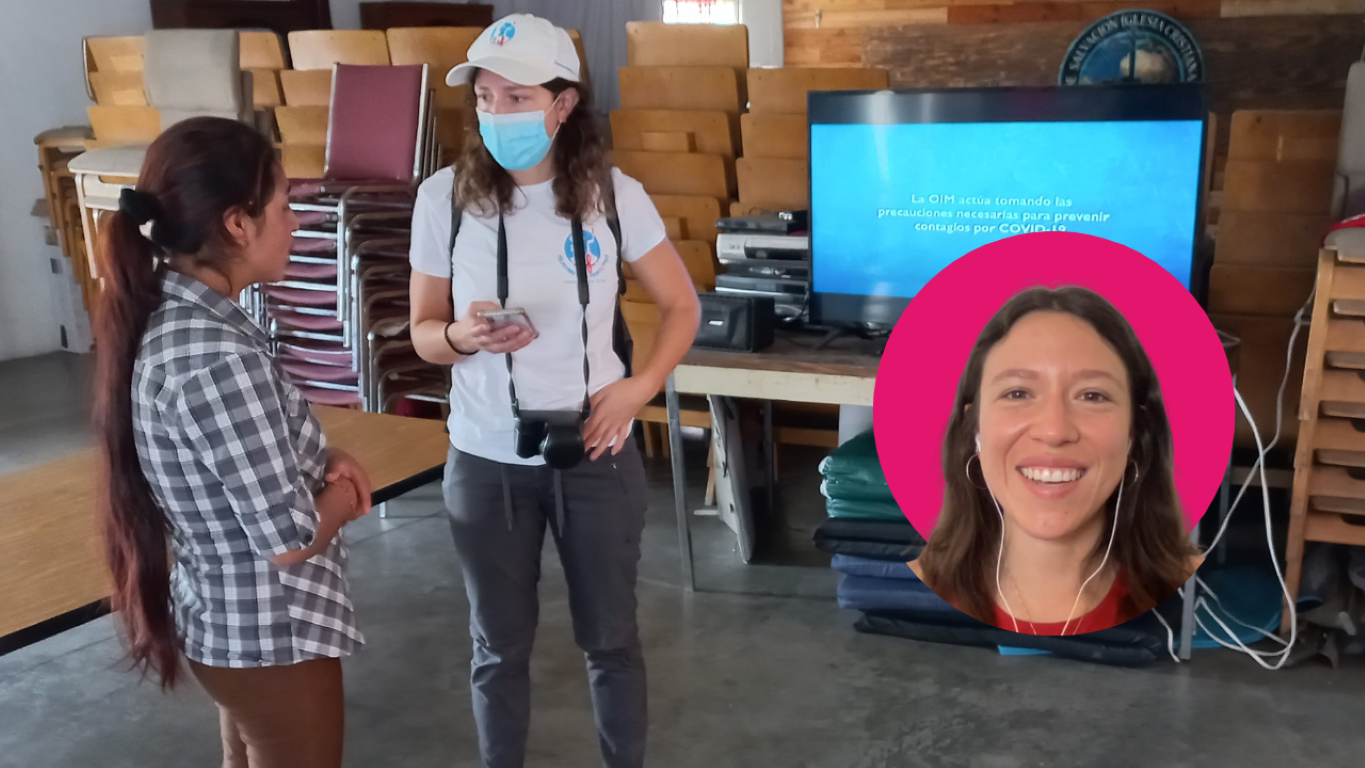 ---
This week's reads
1 - Ukraine: Widespread learning loss continues due to war, COVID-19
Ukrainian children are showing signs of widespread learning loss since the Russian invasion and the COVID pandemic.
Children are lacking basic skills in math but are also losing language abilities – including in their mother tongue.
While e-learning offers a temporary solution for internally displaced children in Ukraine, it cannot fully reach the same efficiency as in-person classes.
Outside Ukraine, more than half of refugee children are out of school, furthering the learning loss of Ukrainian children.
2 - How do refugees assess information shared on social media?
Fake news is particularly dangerous for refugees, but recent studies show that trustworthy sources are still reaching them, as shown by higher engagement on social media linked to official sources.
The messaging tone is important when disseminating information: an encouraging tone has more reach.
"Understanding what information is shared and how refugees interact with it can help guide efforts to empower refugees to make safe, informed choices for themselves and their families," the Immigration Policy Lab said.
3 - Building a digital army: UN peacekeepers fight deadly disinformation
Disinformation campaigns are threatening the safety of peacekeepers worldwide, but especially in the Democratic Republic of Congo (DRC).
To counterbalance the growth of misinformation, the UN organization stabilization mission in DRC (MONUSCO), is supporting a workshop to train "a digital army capable of detecting false information".
The main objective of this workshop is to reach communities often affected by misinformation campaigns, in order to enhance digital awareness and avoid the spread of misleading information.
See you next week!
---