---
There isn't only one way to provide emergency connectivity during a crisis – here is how a technical NGO assesses the situation and decides what equipment to use.
Also this week: seeking justice for the Beirut explosion, biometrics in humanitarian action, and technology to track food aid.
---
Choosing the Right Tech to Deploy
Providing connectivity when a crisis occurs means choosing the right connectivity solution, adapted to the situation. But how do we choose?


Different solutions for different situations
Connectivity solutions vary depending on how long the mission lasts. Because of the urgency of the first few days of a crisis, the most important thing is to have usable bandwidth in the right place as quickly as possible. When you're in the field for several weeks, connectivity has to be reliable to support relief operations. For a longer-term mission, there are more options available, but also more factors to consider: what is feasible? What is affordable? How can we maintain it in the long run?
What impacts our choice?
Whether the mission lasts a few weeks or several years, our choice will rely on different criteria. One of them is the power your solution requires: in the first few days of a crisis, power might be cut off, before stabilizing as the infrastructure gets repaired. Cost is definitely something to take into consideration, too. Read more about the criteria we consider for emergency connectivity.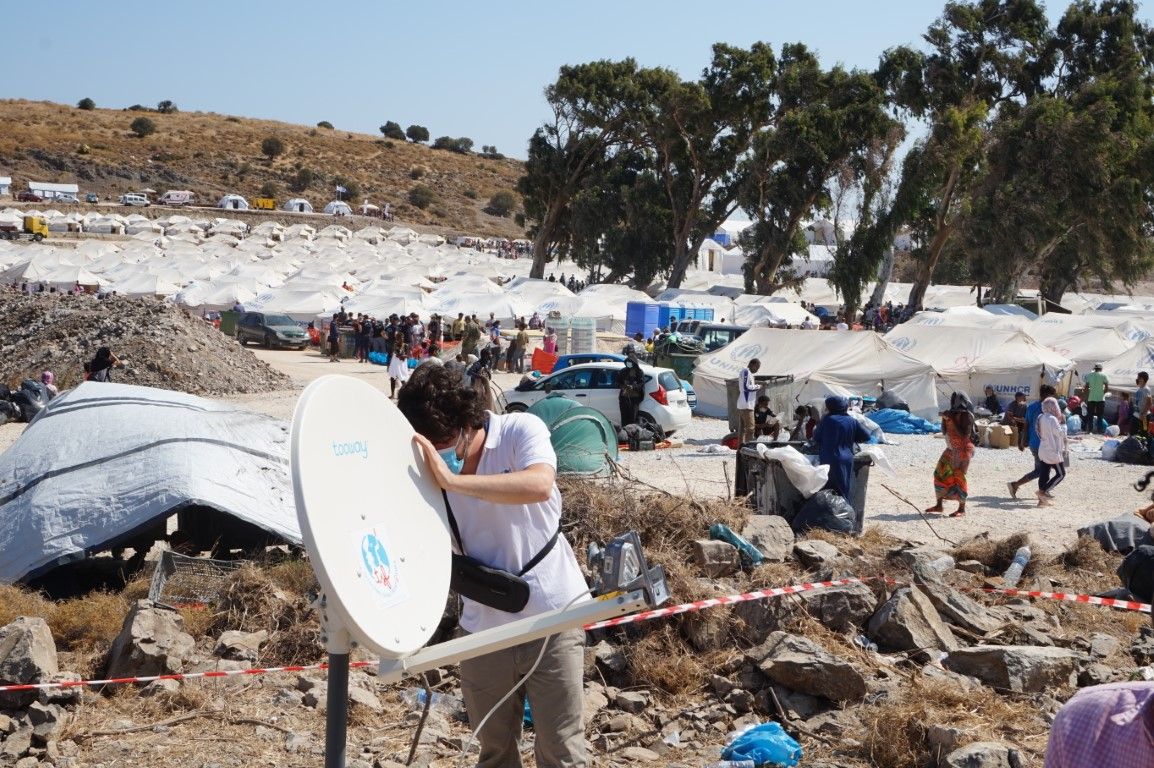 ---
This week's reads
1 - Seeking justice for the Beirut explosion: 3 years after
Over 300 NGOs, survivors and families of victims have signed a joint letter urging the United Nations to take action on the Beirut explosion investigation. 3 years ago on August 4, 2020, a massive blast in Beirut's port killed more than 220 people, injured at least 6,500, and caused important destruction. The disaster was triggered by a fire in a warehouse where chemical ammonium nitrate had been haphazardly stocked for years. The investigation has faced political and legal challenges since its start.
A few days after the explosion, TSF set up a call center in the heart of the disaster: read more.
2 - Crypto and biometrics in humanitarian action
Fears of data privacy issues recently drove the Kenyan government to order biometric cryptocurrency and digital ID startup Worldcoin to stop its operations – free crypto in return for an eye scan, which could help "prove personhood". The company lists potential uses in times of crises, including transferring cash to enable direct aid. However, there have been concerns over data privacy – a new report by The Engine Room, a tech non-profit, finds emergency aid at "key moment of flux" on biometrics.
3 - System tracks movement of food through global humanitarian supply chain
The MIT is 'building a system to track the dispersal of international food aid'. In collaboration with the USAID's Bureau for Humanitarian Assistance, the system relies on a new mobile app where users can scan unique barcodes to follow individual food item – from production to delivery. The project aims to respond more efficiently to 'food aid needs'.
See you next week!
---