---
August marks the start of the height of the hurricane season - from mid-August to mid-October. TSF's recent mission focused on hurricane preparedness and resilience, which are essential as climate change exacerbates extreme weather events. Here's what you need to know about the latest mission update in the Caribbean.

Also this week: cooperation and satellite imagery to combat deforestation in the Amazon, and technology in education.
---
Training in Telecoms for Resilience

What is the latest TSF mission update?
Three TSF staff recently returned from the Caribbean where they organized a training course in emergency telecommunications for members of the newly formed Caribbean Community Emergency Telecommunications Team (CETT), with the support of the Internet Society Foundation. The CETT is part of the Caribbean Disaster Emergency Management Agency, a TSF operational partner.
What is the goal of the project?
Through training and the pre-positioning of telecommunications equipment, the project aims to contribute to preparedness and resilience in the Caribbean and Southeast Asia. Participants are prepared to face network disruptions after a natural disaster, through theoretical and practical training and relevant equipment.
"With the right equipment and skills, the CETT can provide internet connection for emergency responders and the affected population."
Diane, TSF staff working on the project.
Why is it relevant now?
The Caribbean is the second most disaster-prone region in the world with above 1,200 disasters between 2000 and 2019 affecting more than 152 million people, increasingly exacerbated by climate change. These disasters often affect telecommunication infrastructures and alter the need for a coordinated response between humanitarian actors. TSF was the first CDEMA partner to train this newly-created new Emergency Telecommunications Team.
"The hurricane season is just starting and anything can happen, and we will have to apply these skills at some point in the region."
Curtis, training participant in Barbados.
💡
19 countries covered through 2 intergovernmental organizations

"The training taught me a lot about teamwork in situations that would happen in real life." Davron
"What was interesting to me is that I haven't had experience with satellite connectivity before." Fabian

Read more about how climate change impacts hurricanes.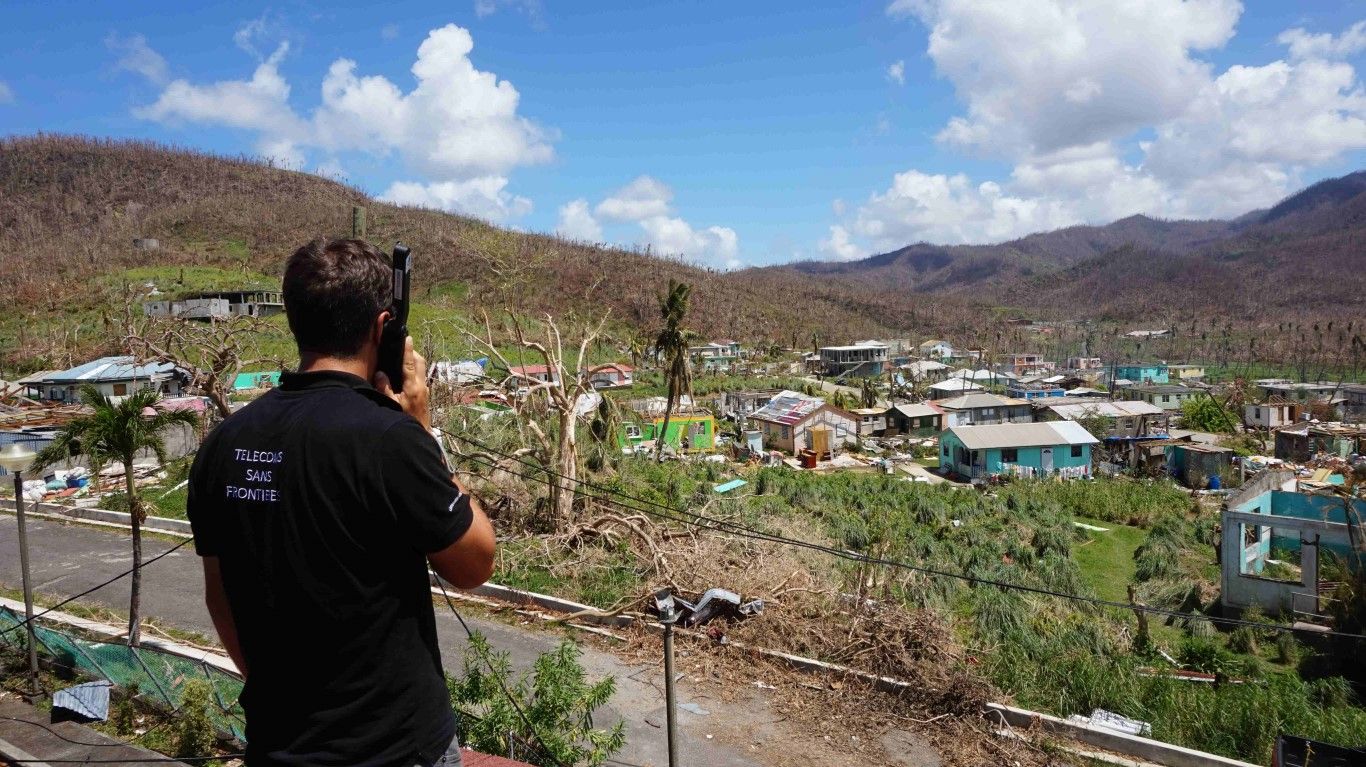 ---
This week's reads

The latest news from TSF, our partners, and the humanitarian and technological web
1 - NASA Offered Brazil Satellite Imaging to Help Stop Amazon Deforestation
NASA Chief visited a Brazilian research center on July 24. He proposed extending satellite partnerships with the US to help monitor and prevent destruction to the Amazon rainforest.
2 - UNESCO issues urgent call for appropriate use of technology in education
In a new report on global education, UNESCO insists that technology must support, not replace human interactions in teaching and learning. Evidence suggests that learning benefits of technology in school disappear without a qualified teacher.
For example, in the IT Cup Center we work with in Madagascar, both teachers and technological devices support students in their learning.
See you next week!
---