---
Welcome to issue 24 of the Call to Comms!
A school director in Ukraine shares his experience of how his school has become a collective centre for displaced families, and how important internet access is for those staying there.
Also this week: TSF has connected several new centers in Ukraine, and covered new centers in Poland with diffusion of essential information – our team in the field tells you about it.
---
Helping those who help: shelter managers in Ukraine
Where do Ukrainian civilians go first when they flee the front line?
When people are forced to flee their home to try and escape violence, one place they can go is shelters. We met with Mykola, a shelter manager in Ukraine. He was the director of the school which was transformed into a shelter for the many people looking for a place to stop and rest. In a year, his shelter helped 16,000 people and currently, there are a hundred displaced people living there, including 20 children.
Why is Internet access important there?
The war has been going on for more than a year. In the first moments, calling your loved ones for quick reassurances was enough – but as months go by, people get worried about their loved ones' living conditions. They need to study and to work. They need the Internet for all of this, and data is often expensive for people in forced displacement. Read the full story.
"People would say that they didn't need anything from us, that they could just lay down on some mattress in a corner somewhere. But when we told them we had beds, hot water, and a warm place to stay, especially during winter, they couldn't believe it."  - M. Tiutiunnyk, school director and shelter manager in Ukraine.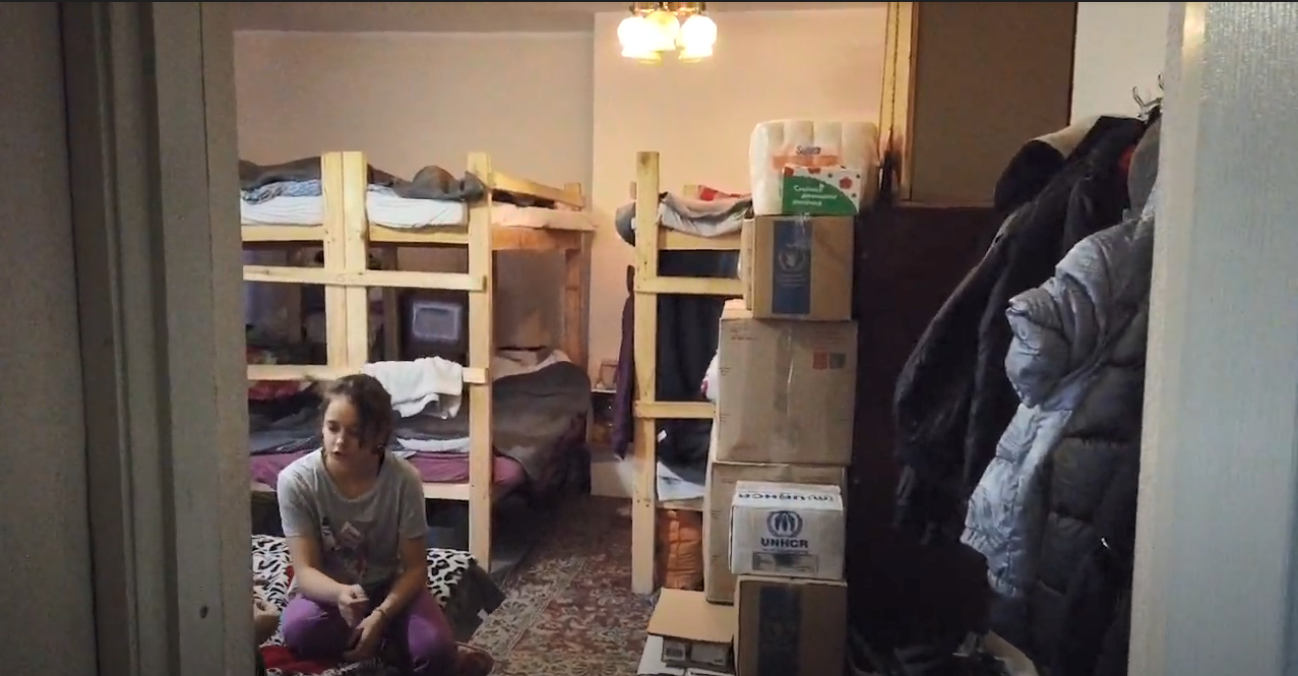 ---
Directly from the field
Sébastien, Programme Coordinator for EMEA, met our teams in Poland and Ukraine a few days ago. We asked our colleagues to give us their feelings and observations on the situation and their work.
Displaced people and families from the eastern regions of Ukraine are temporarily housed in dormitories usually used by students. They can access a room to live, a kitchen and a bathroom. Such basic things each people need to live!
The children and young people who live there have to study online, but not all centres have appropriate internet access.
After we connected and covered the identified centers in the Lviv and Dnipro regions, the situation improved considerably for them, and they were very grateful to us!  -  Dmytro, TSF's Head of Mission in Ukraine
The number of people crossing the border every day increased after the Kakhov Dumb was blown up. More and more people are taking part in integration activities and the centres are becoming safe spaces for communication, learning and building relationships, rather than simply information points. The biggest challenge remains reaching people living in collective shelters.  - Hanna, TSF's Head of Mission in Poland
---
This week's reads
The latest news from TSF, our partners, and the humanitarian and technological web
1  - Russian missile strike kills four in Lviv in west Ukraine
2 - You don't need to demand sensitive biometric data to give aid. The Ukraine response shows how
This article looks at the use of personal data in the context of humanitarian aid, using real-life examples from the emergency response in Ukraine.
---
In case you missed it
To celebrate TSF's upcoming 25th anniversary, we've launched #TSF25Years on LinkedIn, Instagram and Twitter, where every day for 25 days, we highlight one mission a year. Still 2 weeks to go, time to join us!
See you next week!
---